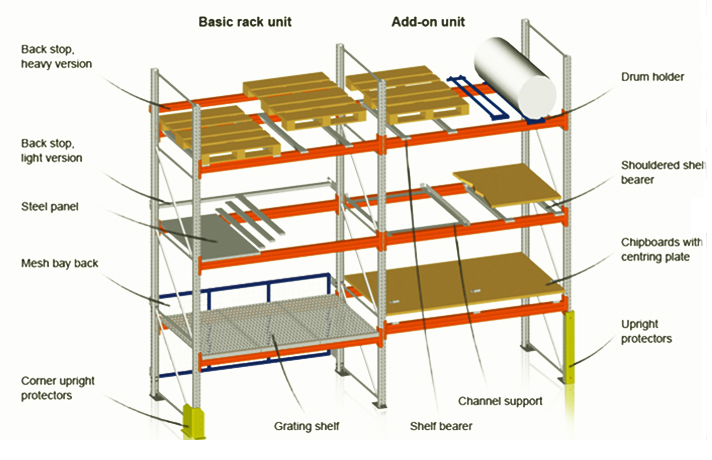 Palletplanken voor het opslaan van de stukgoederenlading, met rijplaten en andere opslag- en transportmachines voor operaties. Hoogbouw planken gebruiken de algemene structuur, meestal door de stalen gelaste planken (met pallets), door middel van horizontale, verticale trekstang en balk en andere aangesloten componenten. De zijspeling wordt beschouwd als in de oorspronkelijke positie van de nauwkeurigheid van de parkeernauwkeurigheid, de nauwkeurigheid van de stop van de stapelmachine, de stapelmachine en de nauwkeurigheid van de plankinstallatie, enz. De breedte van de vrachtsteun moet groter zijn dan de zijspeling, tenzij de laadzijde zich niet in de ondersteuningsstaat bevindt .
Voordelen van selectieve palletstellingen:
· Directe toegang tot elke pallet
· Rendabel - over het algemeen is een selectief palletrek de minst dure rack-optie die op de markt verkrijgbaar is.
· Veelzijdigheid - selectieve racking-setups zijn in hoge mate aanpasbaar en eenvoudig aan te passen naarmate de vraag verschuift.
· Compatibiliteit - de meeste traanpalletstijlen zijn compatibel met elkaar, waardoor het eenvoudig toe te voegen is aan uw huidige racksysteem of componenten te vervangen, zelfs als hetzelfde merk racking niet beschikbaar is.
· Eenvoudig te monteren - een selectief palletrek is vergelijkbaar met klinknagelrekken, maar dan op grotere schaal. De meeste soorten pallethouderbalken vergrendelen eenvoudig in frames en worden vervolgens met veiligheidsclips op hun plaats vastgezet.
· Kracht - selectief palletrek is stevig genoeg om zelfs de zwaarste ladingen te verwerken en kan op maat worden gemaakt voor toepassingen waarbij staal met hoge sterkte vereist is.
· Eenvoudig opnieuw te configureren voor verhoogde opslagdichtheid of een efficiëntere lay-out van het magazijn.
· Kortere verwerkingstijd - heftruckbestuurders kunnen pallets snel en eenvoudig laden of lossen van selectieve palletstellingen .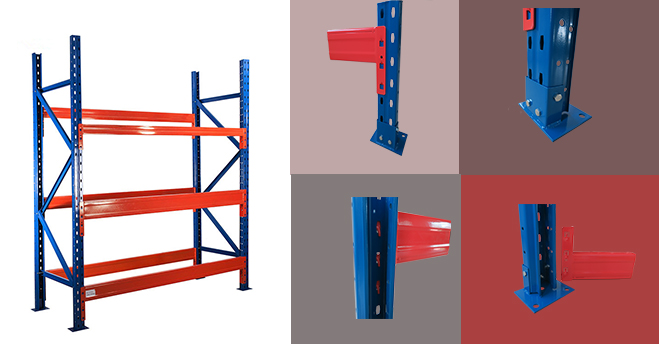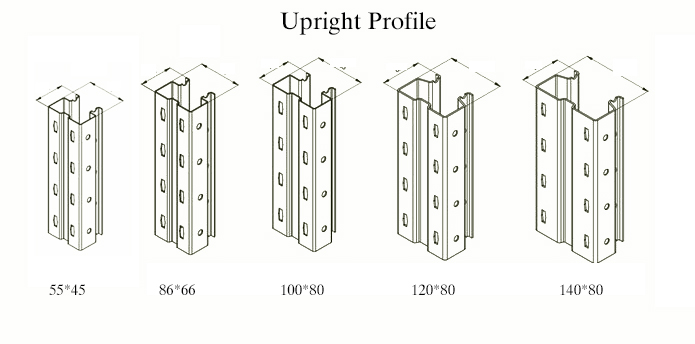 De specificatie van de staander en de staaf
Frame

Height (2-13m)

Depth (600-1,400mm)

Upright section: 55*45; 88*66; 100*80; 120 *80;140*80mm

Thickness: 1.5/1.8/2.0/2.5mm

Beam

Length (1200-4000mm)

Beam section: 80 *40; 108 *40;125*45; 145*50; 165*50mm

Thickness: 1.5/1.8/2.0mm

Load capacity

1-4Tons/Layer

Others

- Pitch: 50mm,75mm

- Delivery time: 14-20days

- Payment term. T/T or L/C at sight

- Necessary accessories: free(bolts & nuts, base plate, etc)

- Packing: stretch film & carton

- Surface treatment: powder coated, galvanization

- Production capacity: 3000T/month

- Main market: exported more than 40countries, such as AU, PH, SG, UK, INDIA and etc.

- Available in various colors/specifications/sizes
Lijn produceren
Grondstof → automatische ponsgaten → koudgewalst en vormgeven → lassen → loodvrij poederschilderen → zwarte halffabrikaten → verwijder olie → chemische verwijder roest → wassen → fosfateren → wassen → loodvrije expoxy poedercoating → 200 ° C hoge temperatuur stolling → eindcontrole → verpakking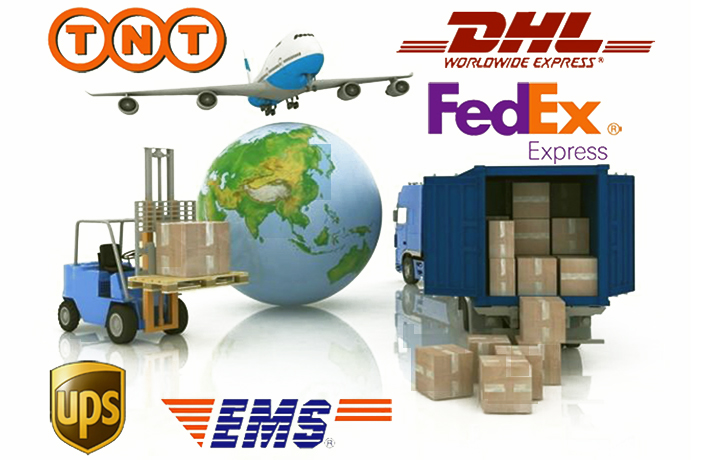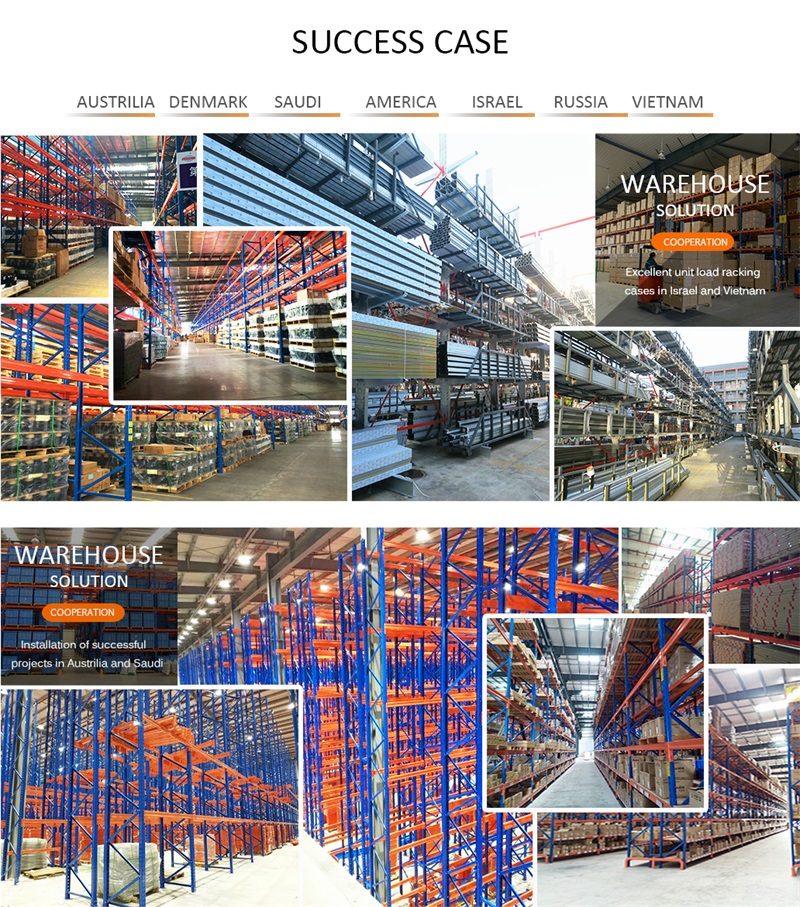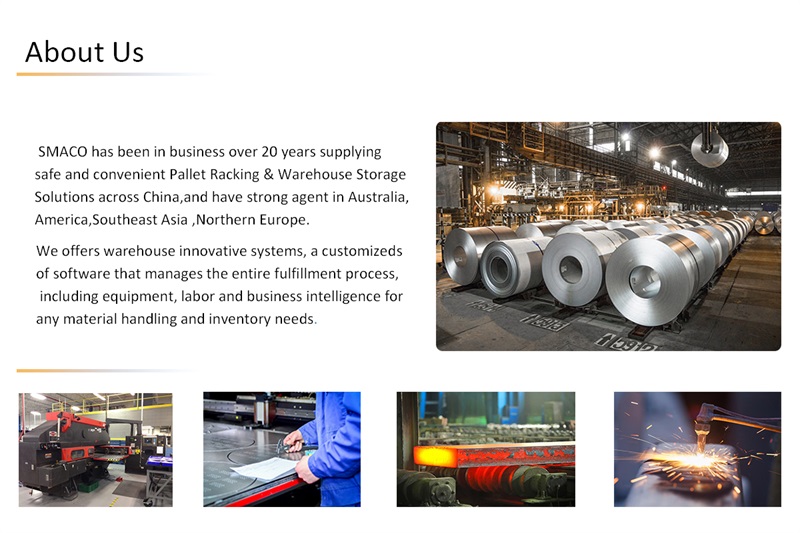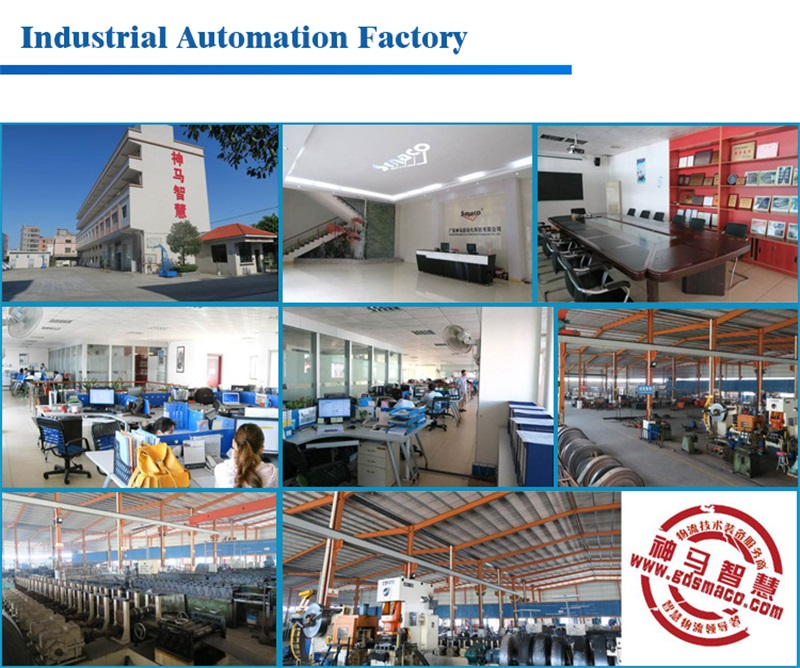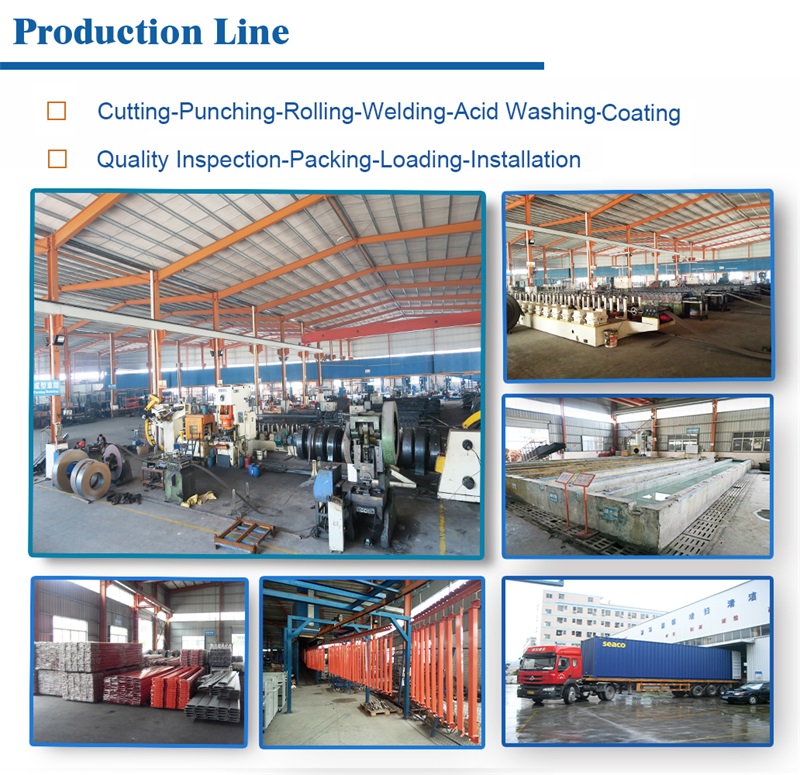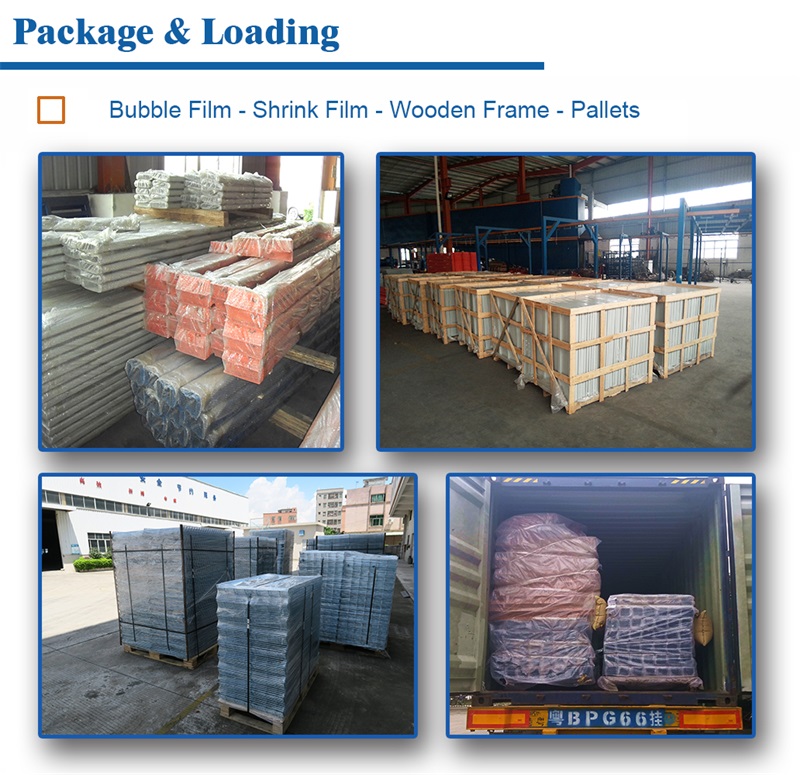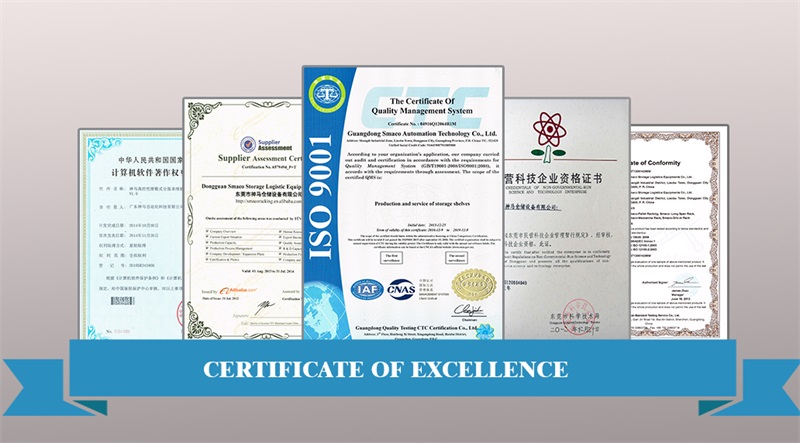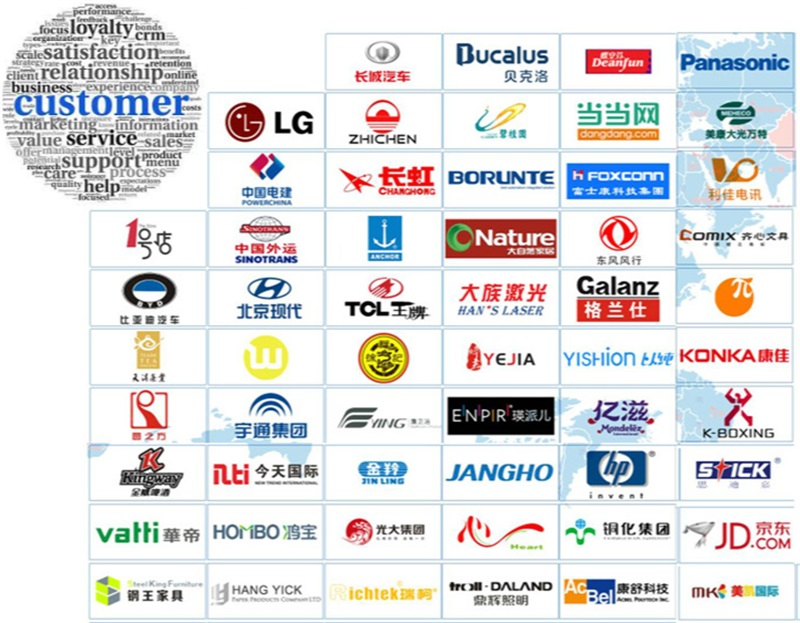 Product Categorie : Pallet rekken