Smaco Heavy Duty Rack Shelf-systeem
Heavy Duty Rack Shelf is de hoofdcomponent van elk magazijnsysteem. Single Heavy duty rackplank is een palletrek waarin elke pallet toegankelijk is vanaf een gangpad. Dit is de meest voorkomende van alle rackontwerpen en verzekert dat elk willekeurig pallet op elk moment kan worden geopend.
Heavy Duty Rack Shelf kan worden gebruikt als een stand-alone voor palletopslag of als onderdeel van complexe engineered systemen voor Carton Flow of Pallet Flow modules . Talrijke meters en postmaten kunnen aan elke capaciteitseis voldoen.
Kenmerken :
1) Eenvoudig te monteren en te scheiden;


2) De rechtopstaande afstand tussen sleeplagen en laagaantal kan vrij worden veranderd;


3) De laadcapaciteit van elke laag kan naar behoefte worden aangepast;


4) Stabiele structuur en antiroestoppervlak met poedercoating;


5) Betrouwbare kwaliteit en hoge reputatie met bijna 16 jaar handelservaring;


6) Factory directe levering met een redelijke prijs;


7) Geschikt voor weergave en opslag van banden, grootschalige magazijnopslag;


8) Gecertificeerd door ISO9001: 2000 & CE.


9) Verschillende maten van balk en paal zijn beschikbaar, volgens verschillende laadcapaciteit.

Andere nuttige informatie:
Accessoires: wij leveren de nodige componenten, zoals een horizontale, diagonale balk en schroef.
Verpakking: bellenpakket, of volgens de eisen van de klant
Betaling: T / T, L / C bij gezicht, de Western Union

Productiecapaciteit: 2000 ton / maand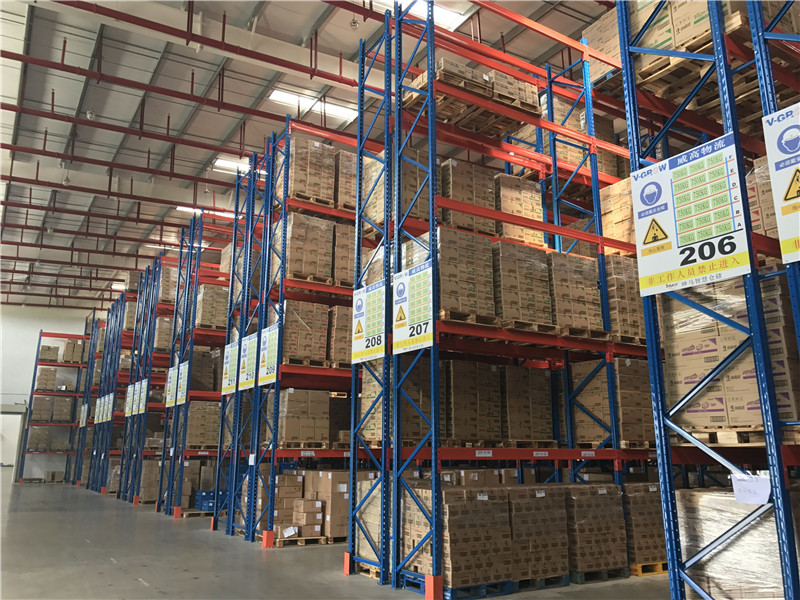 Toebehoren Tekening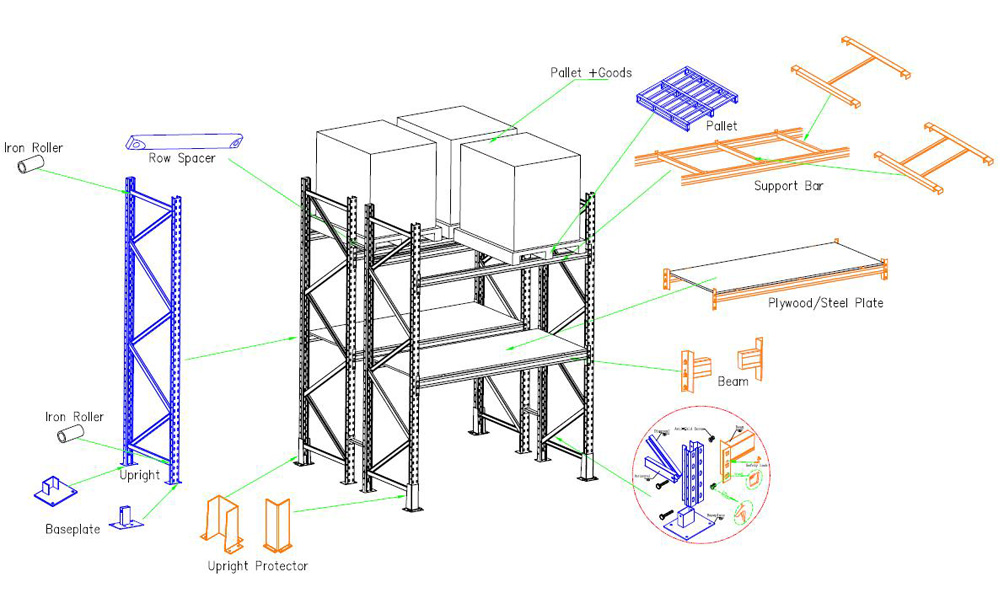 Montage tekening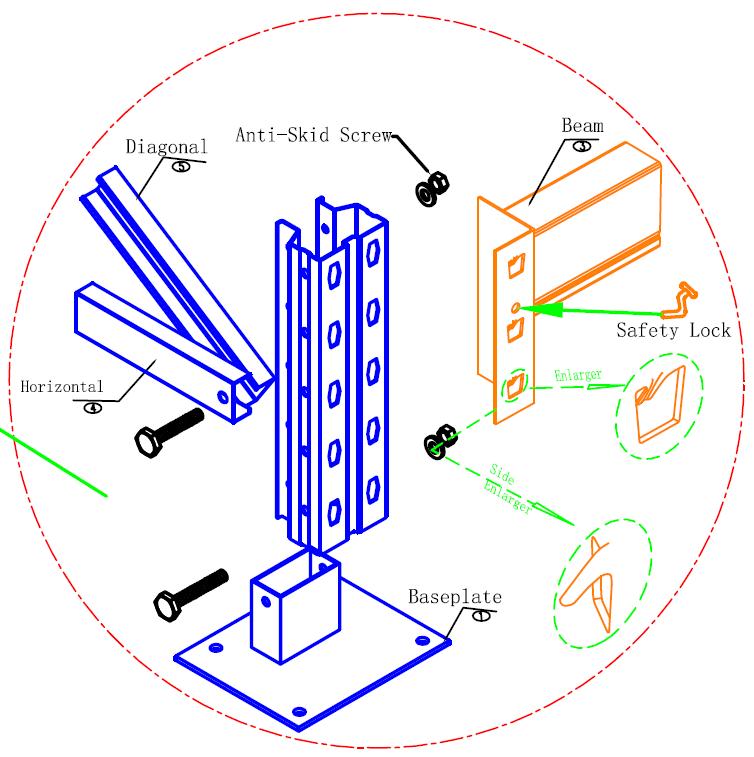 Informeer ons de vermelde informatie in uw aanvraag voor een snelle prijsopgave:
1) AUTOCAD-tekeningen (indien niet beschikbaar, kunnen wij u voorzien). We kunnen uw reksysteem gratis volgens uw vereisten ontwerpen.
2) Grootte van uw magazijn.
3) Breedte, diepte van rekken.
4) Hoogte van rekken systeem.
5) Hoeveel baaien u wilt.
6) Hoeveel lagen u wilt.
7) Laadvermogen van elke laag.
8) RAL-kleur die u wilt.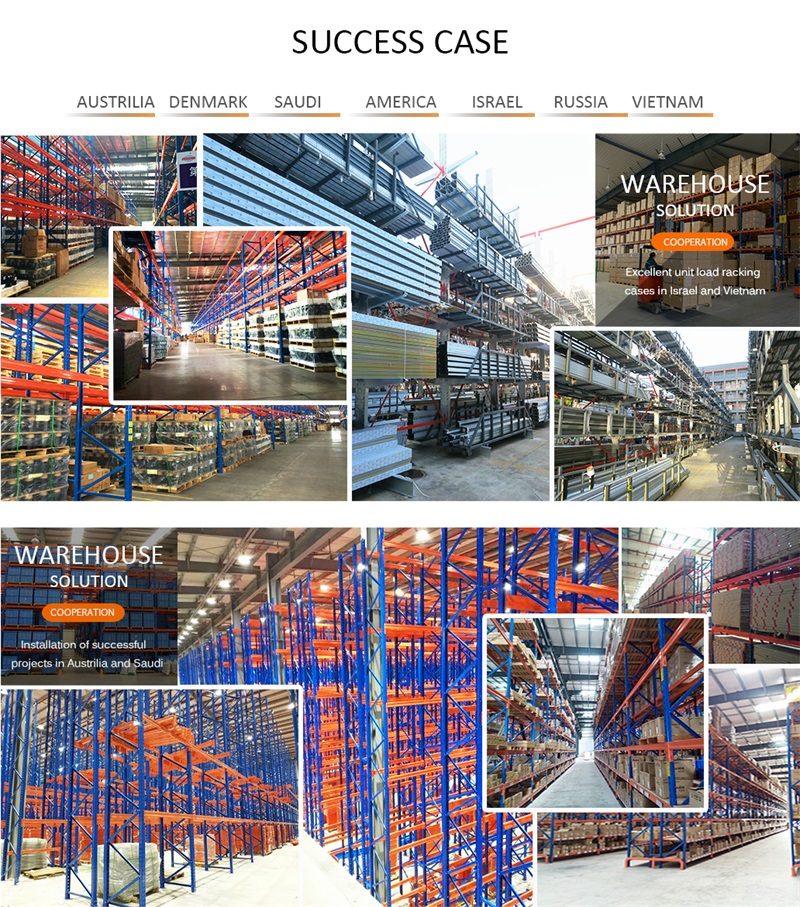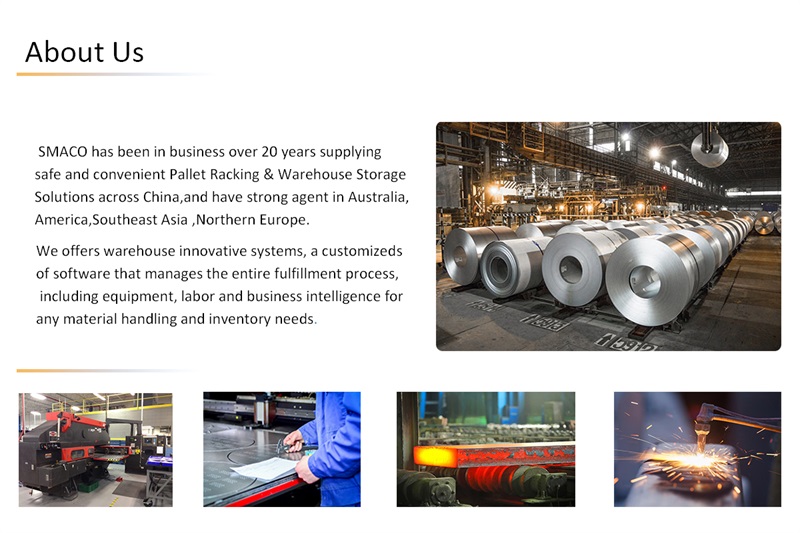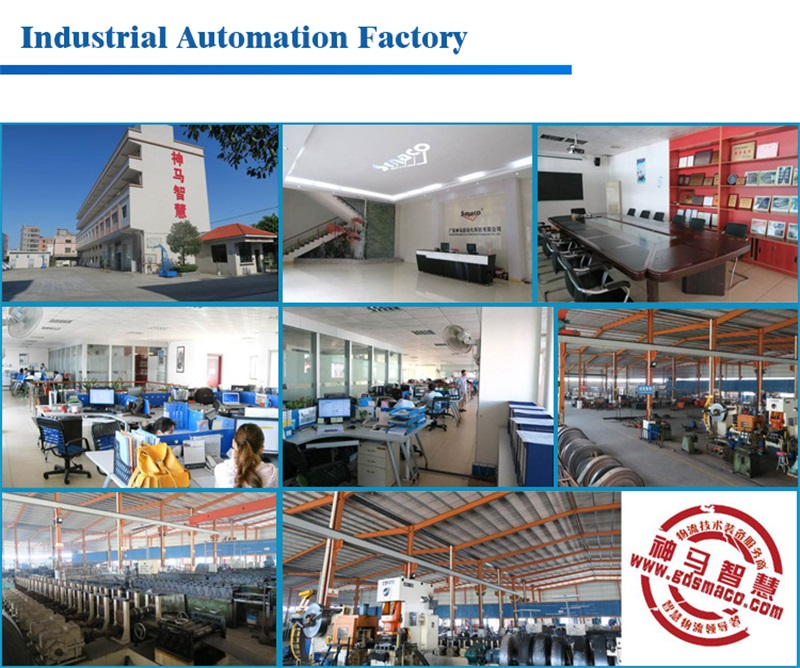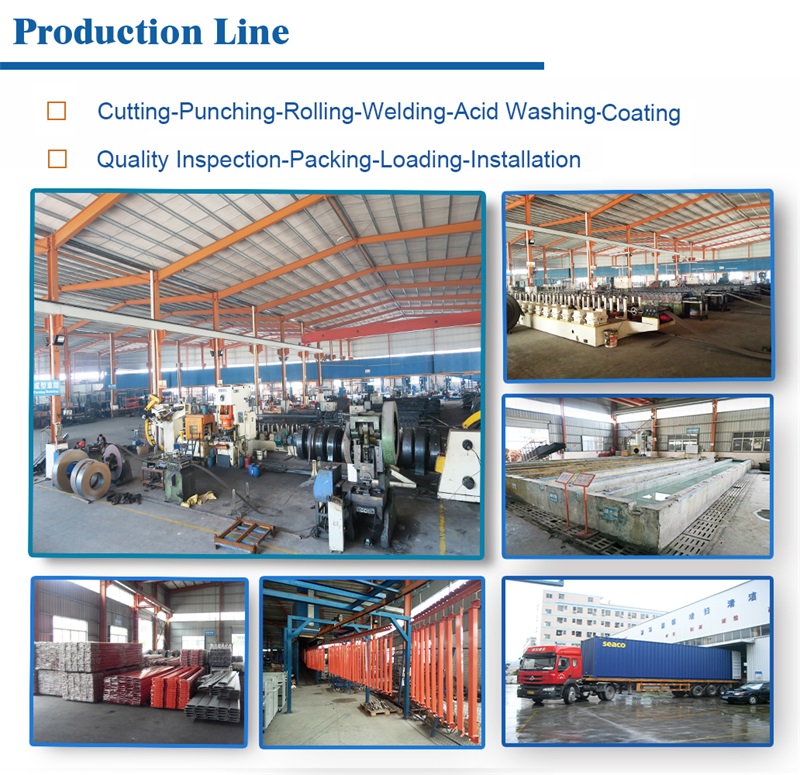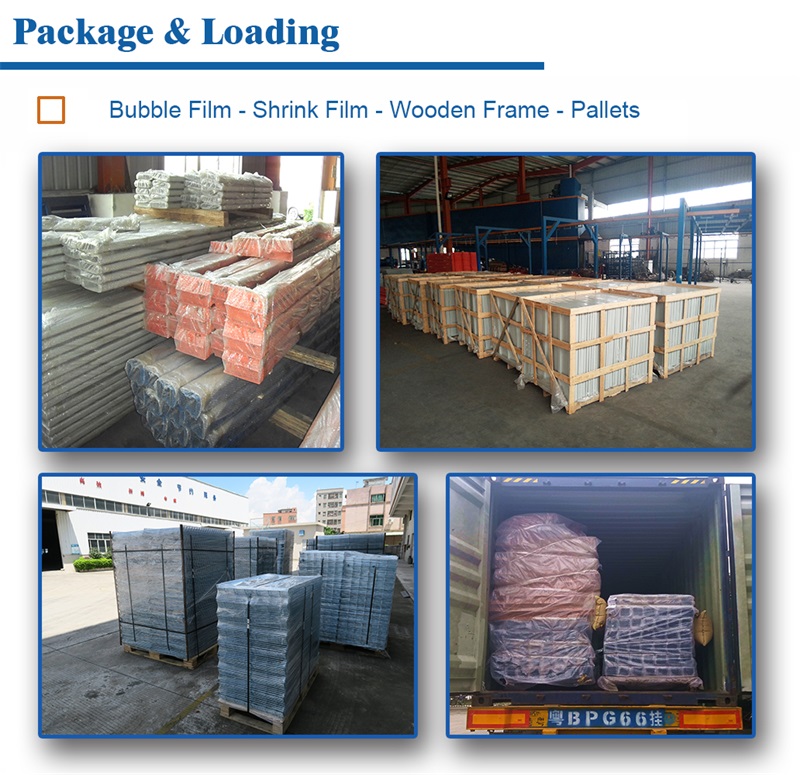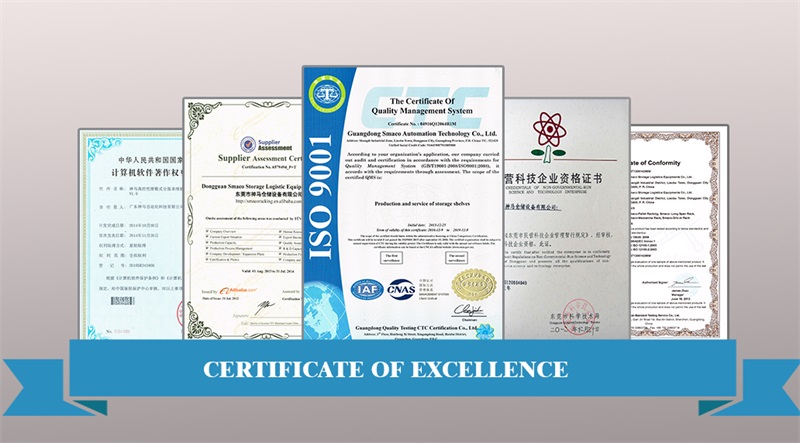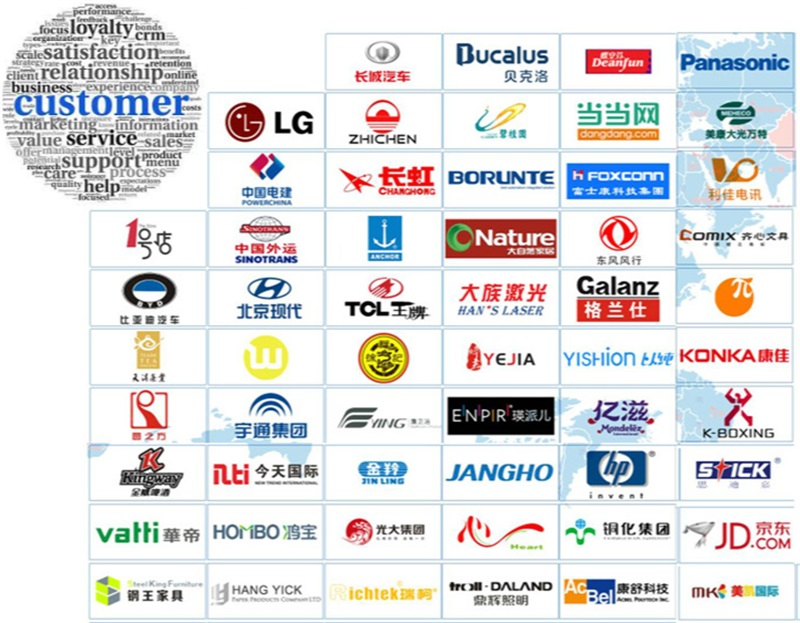 Product Categorie : Op zwaar werk berekende planken