Warehouse Heavy Duty metalen schappen
Kenmerken :
Fabriek Heavy Duty metalen planken , gestructureerd met pallets en balken worden het meest gebruikt.
Dit soort stalen palletstellingen worden op grote schaal gebruikt in combinatie met vorkheftrucks, stalen opslagcontainers, stalen pallets en opbergdozen, of gebruik terrasdelen: stalen plaat, multiplex, gaas
1. Zware metalen legborden kunnen worden gekoppeld aan verschillende specificaties van pallets en containers.
2. Het kan coördineren met alle handling-apparatuur en operationele apparatuur.
3. Op zwaar werk berekende metaalplanken worden vervaardigd volgens internationale kwaliteitsnorm ISO9001: 2000, evenals internationale ontwerpnormen SEMA, FEM, en AS4084,
Elk niveau kan worden aangepast op 75 mm per hoogte en de maximale belasting is 25000 kg met een maximale lengte van 12 meter.
Elk niveau laadvermogen is van 200 kg tot 6000 kg, afhankelijk van de lengte van de balk.
Pallets van verschillende materialen met verschillende afmetingen kunnen worden gebruikt op praktische stapelbare palletstellingen.
Loading Capacity /layer

Usually from 500kg to 5000kg

Also can design according your requirement

Specification of rack

Depth

From 800mm to 1800mm

Length

From 1500mm to 3900mm

Height

From 1800mm to 12000mm

Note: Also can design and produce according to your special requirements

Upright specification

88*66*1.5mm

88*66*1.8mm

88*66*2.0mm

100*80*2.0mm

100*80*2.5mm

120*80*2.0mm

120*80*2.5mm

140*80*2.0mm

140*80*2.5mm

Beam Specification

88*40*1.5mm

108*40*1.5mm

125*45*1.5mm

145*50*1.5mm

165*50*2.0mm

165*50*1.5mm



Andere nuttige informatie:
Accessoires: wij leveren de nodige componenten, zoals een horizontale, diagonale balk en schroef.
Verpakking: bellenpakket, of volgens de eisen van de klant
Betaling: T / T, L / C bij gezicht, de Western Union

Productiecapaciteit: 2000 ton / maand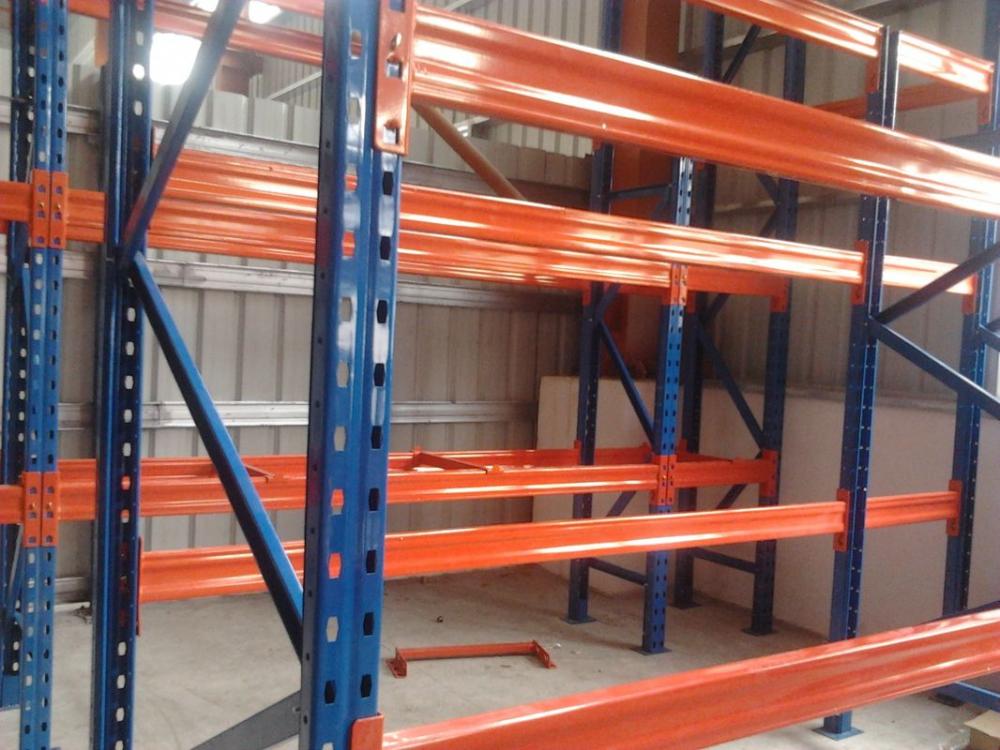 Toebehoren Tekening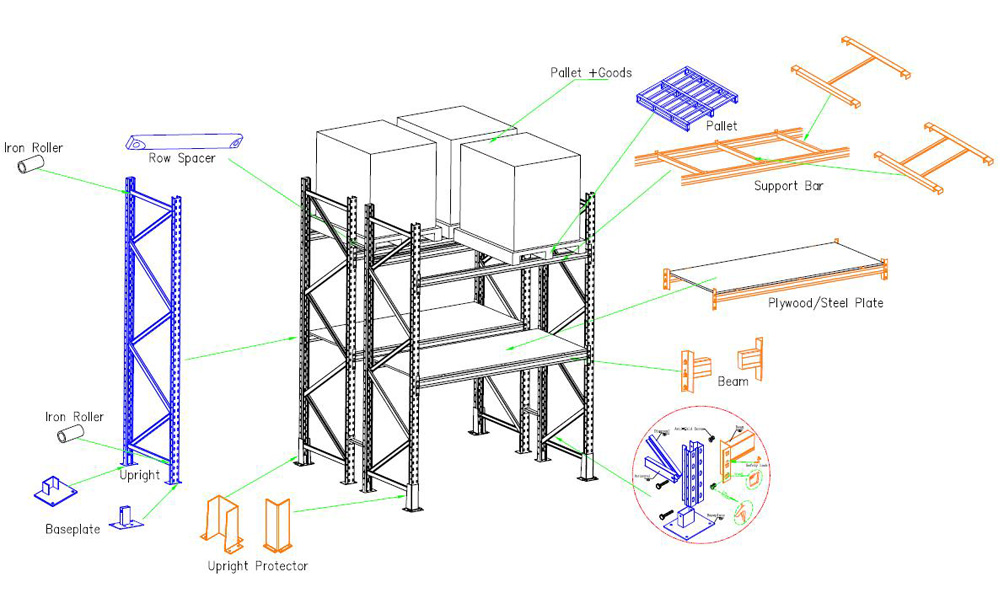 Montage tekening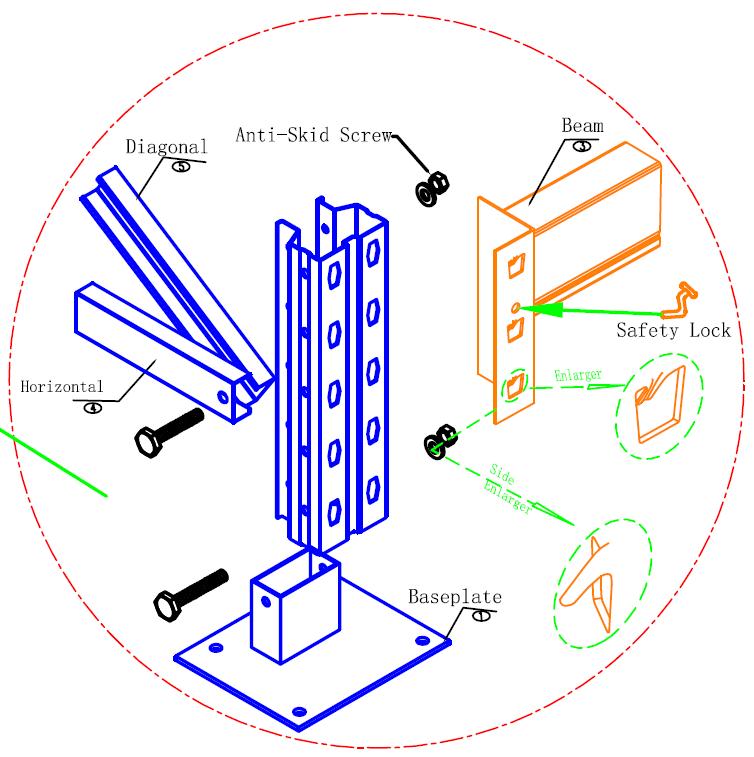 Informeer ons de vermelde informatie in uw aanvraag voor een snelle prijsopgave:
1) AUTOCAD-tekeningen (indien niet beschikbaar, kunnen wij u voorzien). We kunnen uw reksysteem gratis volgens uw vereisten ontwerpen.
2) Grootte van uw magazijn.
3) Breedte, diepte van rekken.
4) Hoogte van rekken systeem.
5) Hoeveel baaien u wilt.
6) Hoeveel lagen u wilt.
7) Laadvermogen van elke laag.
8) RAL-kleur die u wilt.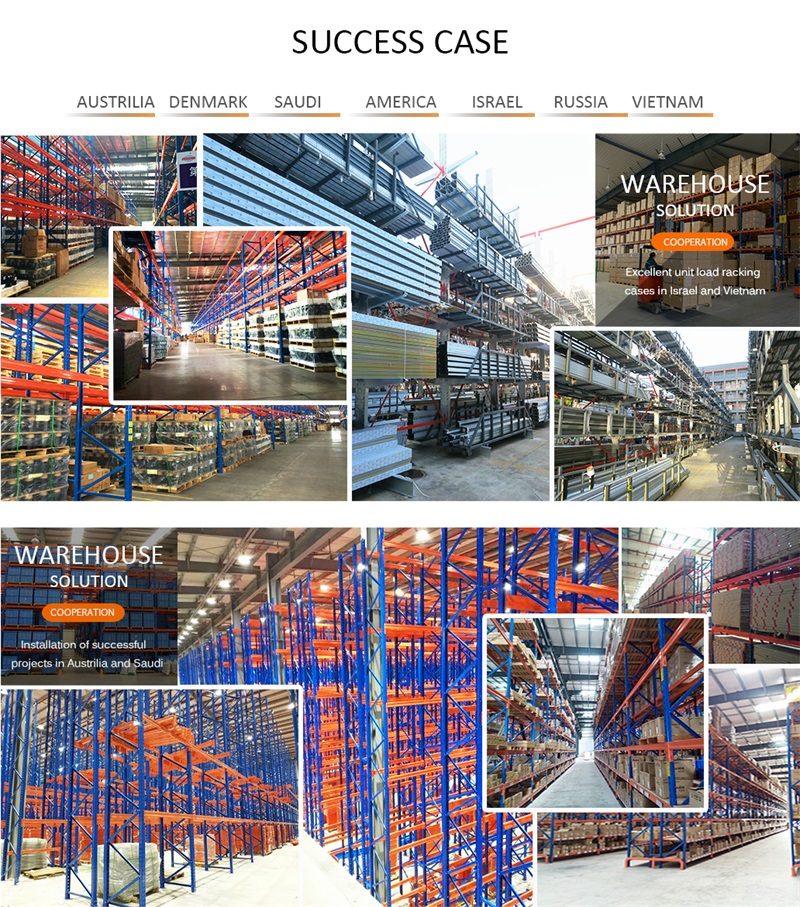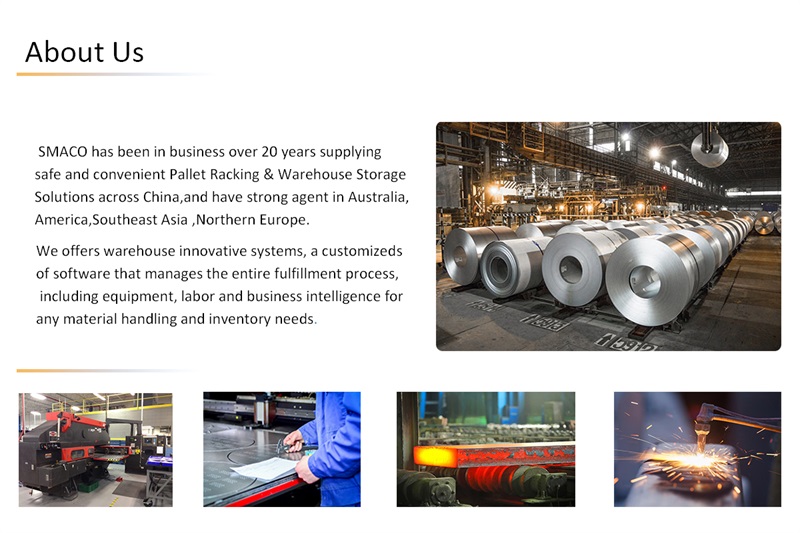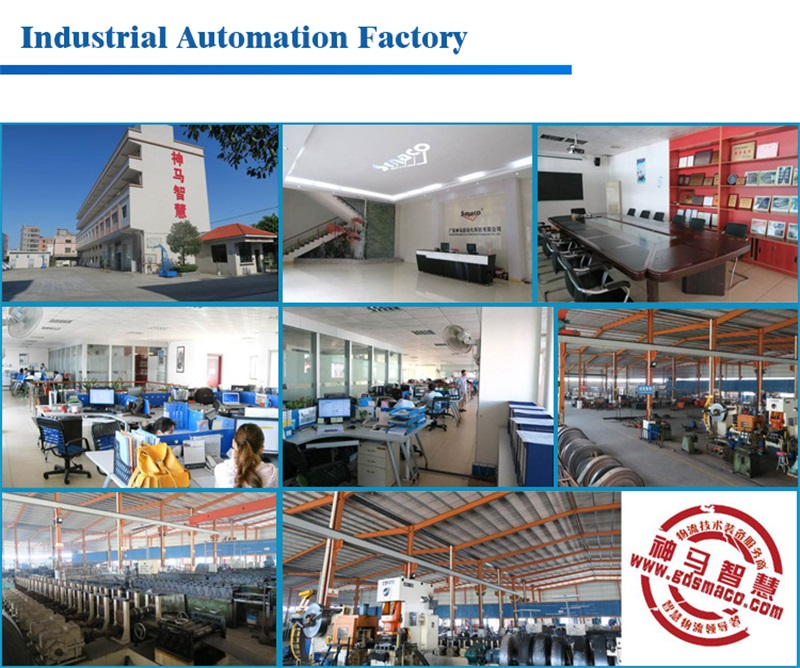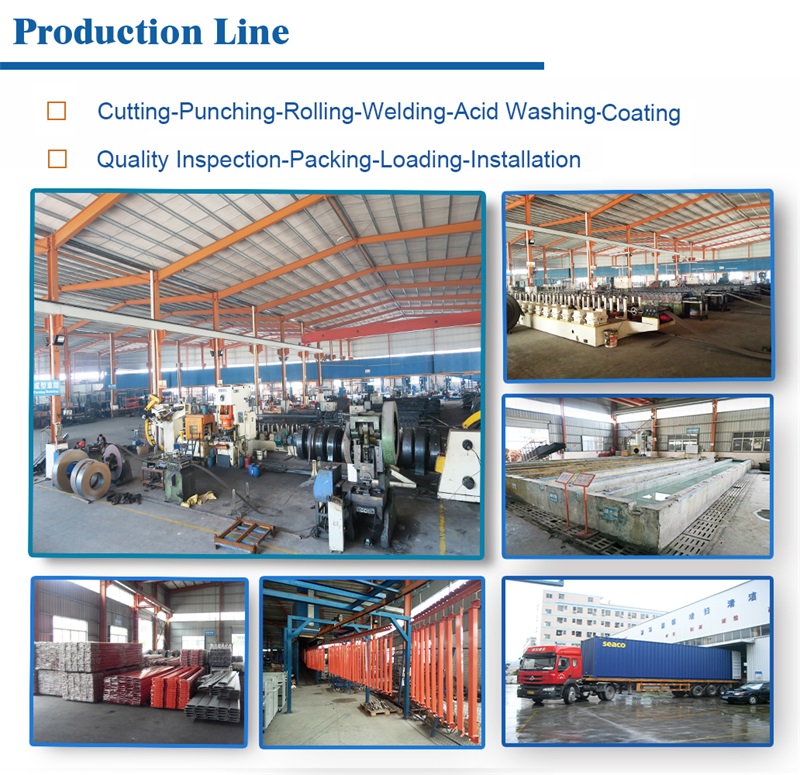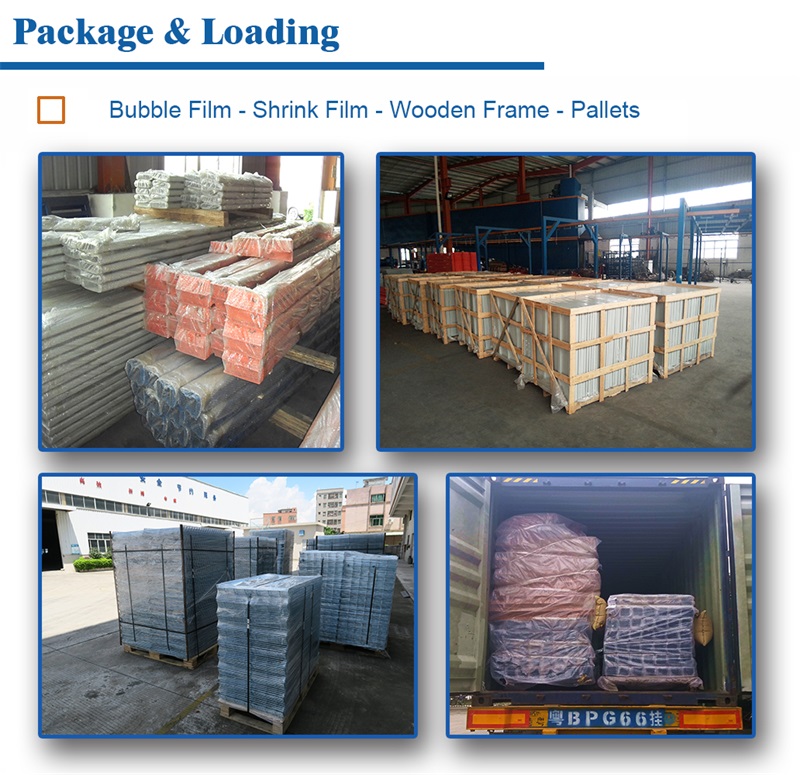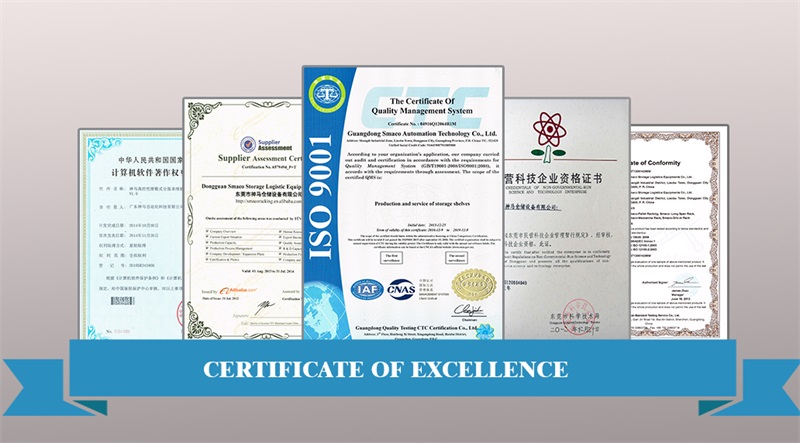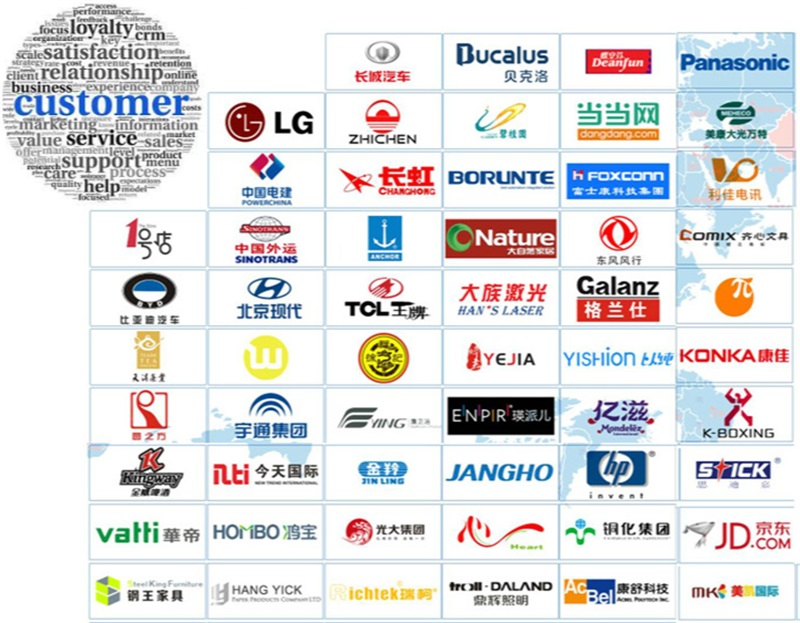 Product Categorie : Op zwaar werk berekende planken